Assistant State Attorney, John Toppa's Arrest



According to a recent Brevard Sheriff Department news release - the Brevard County Sheriff's Office has arrested, 29-year-old, Assistant State Attorney, John Michael Toppa III, of Melbourne, for purchasing illegal narcotics. He was charged with Purchase of a Controlled Substance, Possession of a Controlled Substance without a Prescription, and Possession of Drug Paraphernalia. Toppa was taken to the Brevard County Jail where he posted a bond of $11,500.00.

On the evening of March 8, 2017, The Brevard County Sheriff's Office, Special Investigations Unit was conducting an undercover operation in the area of Rockledge, Florida. Toppa approached an undercover agent and purchased $200.00 of Roxicodone. During a subsequent search of the subject's vehicle, agents discovered an additional quantity of narcotics and drug paraphernalia.

Toppa has been employed within the Brevard/Seminole State Attorney's Office since 2013. The State Attorney's Office was advised of the arrest - and his employment with that office has been terminated (see below termination letter and arrest report).



VolusiaExposed.Com's Earlier Concerns





Late last month (February 2017) VolusiaExposed.Com received confidential information that the State Attorney's Office (SAO) was aware of an illegal drug and prescription drug abuse problem within the ranks of their Assistant State Attorneys. VolusiaExposed.Com reached out to the administration of the SAO - advising them of what we had heard - asking them for both a confirmation of same - and what they intended to do about the situation, if it was true. The State Attorney's Office replied to our concerns within a February 21, 2017 email - denying any knowledge of drug problems within their agency.






According to other media reports - State Attorney Phil Archer stated that - "Our office is fully cooperating with the Brevard County Sheriff's Office in the continuing investigation into these allegations, including an immediate internal audit of all criminal cases assigned to Toppa,".



More To Come?



If our (VolusiaExposed.Com) sources are correct - and we suspect that they are - State Attorney Phil Archer will soon be conducting additional internal audits - as other substance abusers within the ranks of his assistant State Attorneys are identified...... stand by to stand by - we anticipate there are a few more wolves hiding in the hen house ... more to come !



Black Eyed Peas
Where Is The Love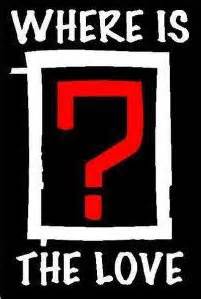 Our Exposé On The
Dana Loyd Prosecution
#1 September 12, 2015 Article
#2 November 4, 2015 Article
#3 December 3, 2015 Article
#4 January 5, 2016 Article
#5 February 17, 2016 Article
#6 July 19, 2016 Article
#7 August 29, 2016 Article
# 8 September 12, 2016 article
#9 November 22, 2016 Article
#10 December 19, 2016 Article
#11 January 12, 2017 Article
#12 January 17, 2017 Article
#13 February 17, 2017 Article