Let's explore that possibility. If the 5th DCA had issued a written opinion in favor of Loyd - ruling that Judge Lemonidis had allowed Williams' rule evidence in the trial - that she had indeed indicated her belief to the jury that Loyd was guilty as charged - basically going rogue - having no fairness or impartility as a judge - what does that say about the 5th DCA - afterall she is one of their associate judges - right?
Could the 5th DCA give Loyd a new trial - with a fair and impartial judge - without calling into question whether Judge Lemonidis' even deserves to be a sitting judge - either on the 18th Judicial Circuit OR as an associate judge on the 5th DCA? We think not ! You see the 5th DCA could not fairly or impartially decide this case - they had a "dog in the fight" or "skin in the game" AND they opted to cover their asses with their cowardly PCA decision.
Now Loyd - a woman - a mother - an advocate - a U.S. citizen - who was denied a fair and impartial trial - a violation of her U.S. Constitutional rights - and spending eight (8) months in jail - must now face the same rogue judge for a technical violation of her probation - that this judge knew would be coming - because she set the dominos in place to fall exactly how she desired them to fall.
Rogue Judge / Impossible Probation Conditions / Ineffective Counsel / District Court Of Appeal Too Scared To Provide A Written Ruling / Lying State Attorney
Within this article - and also supported by our earlier articles - we have provided you with the evidence that proves (in our opinion) that Judge Lemonidis was not fair and impartial. That she over sentenced Loyd - as is evidenced by the State Attorney's sentencing recommendation.
We have provided you evidence in support of our belief - that the 5th DCA knew that Judge Lemonidis was neither fair or impartial in the Loyd prosecution - but in the end - she is one of their associate judges on the 5th DCA - and she was protected.
The State Attorney alleged that Loyd had lied to her jury - this was just not true - and we invite you to review . By convincing the jurors that they too had been lied to by Loyd - they (State Attorney) made the jury proxy victims of Loyd's alleged crime - thus insuring a conviction.
As far as Loyd having effective
TRIAL
counsel - shortly before and even after the completion of Loyd's trial - Attorney Paul Bross had three Florida Bar Disciplinary cases opened on him. Feel free to read the charges against Attorney Paul Bross. If you have the time to - you will see that similar concerns regarding Bross were also present during the Loyd case. Further - if you have the time - we invite you to read page 115 of the whereas Judge Lemonidis advises Loyd's trial attorneys that the Court was
"going to do anything and everything necessary to ward off"
an ineffective counsel claim by Loyd against her attorneys. Just asking - was that a deal between Judge Lemonidis and the two attorneys (Give up your client and I will protect you from a ineffective counsel claim)? Maybe - that better explains why shortly later - neither attorney objected when Judge Lemonidis wanted her private - off the record meeting with the jury? What was said during that private meeting with the jury? We will never know what was said - but for us here at VolusiaExposed.Com - it is definitely yet another WTF moment.
'Three Billboards Outside Ebbing, Missouri'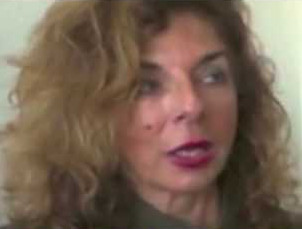 Judge Robin Lemonidis
So as we write this article - fairly sure that Loyd will be sent back to jail - even though the State Attorney never wanted Loyd to serve a jail sentence - AND even though the probation department doesn't want Loyd's probation revoked - we are wondering - if the recent movie holds a better answer in bringing some closure to our "In The Defense Of Dana Delaney Loyd" series. Are there any empty billboards on US-1 and I-95 in Brevard County ? Betcha Billboards are cheaper than appellate attorneys.


Does Brevard County &
The Florida Judicial Qualifications Commission
Have A Rather High Tolerance For Judicial Misconduct?



We submit that there is the appearance that Brevard County has a rather high tolerance for judicial misconduct. As is explained in a - the Florida Supreme Court removed Brevard County Judge John C. Murphy from the bench - in response to a June 2014 courtroom incident whereas Judge Murphy verbal threatened and then apparently (off screen) physically assaulted a public defender (see courtroom video - right of page) -->.

Initially Brevard County officials (chief judge) allowed Judge Murphy to keep hearing civil cases while the Florida Judicial Qualifications Commission (JQC) reviewed the alleged misconduct.



Brevard Judge John C. Murphy vs. Assistant Public Defender
Andrew Weinstock
Upon completion of their (JQC) review - the JQC only recommended a financial fine, a suspension - and some counselling for Judge Murphy. As per the NBC media account - the Florida Supreme Court
REJECTED
the JQC's recommendation - and promptly removed Judge Murphy from the bench.
In - we voiced the
OPINION
that if Brevard County (18th Judicial Circuit) desired to maintain a shread of credibility - that it was absolutely necessary for Judge Murphy to be removed from the bench. In our opinion - Judge Murphy had zero respect for the sixth amendment to the U.S. Constitution - the right to a speedy trial and the right to counsel - and therefore did
NOT
deserve to serve as a judge.
Upon notice of Judge Murphy's permanent removal from the bench - we published our highlighting the Florida Supreme Court's decision to reject the JQC less severe disciplinary recommendations.
VolusiaExposed.Com has concerns that Brevard County and the JQC has and is ignoring similar judicial misconduct attached to Judge Lemonidis. We forward the
OPINION
that Judge Lemonidis violated Loyd's fourth, sixth and fourteen amendments to the U.S. Constitution by not allowing her to have a fair and unbaised trial. We further allege (opinion) that the 5th DCA failed to insure Loyd's U.S. Constitutional rights - due to their obvious conflict on interests attached to Judge Kerry Evander - and the fact that Judge Lemonidis is an associate judge with the 5th DCA.
VolusiaExposed.Com also has concerns regarding Judge Lemonidis threatening our representatives with arrest and impounding our press notes - what we perceive to be a violation of our first amendment to the U.S. Constitution. One may wonder whether we (VolusiaExposed.Com) filed a complaint with the JQC regarding Judge Lemonidis' apparent misconduct against our representatives. Sadly - per Article V of the Florida Constitution (no probable cause found by the JQC) - we can not confirm, nor deny whether we filed such a JQC complaint - we will leave that to your imagination. (suggest reading the supportive articles at the bottom of this page for further information regarding the secretive and unconstitutional nature of the JQC)
The Florida JQC receive approximately seven hundred (700) judicial complaints a year. However, they (JQC)
ONLY
find probable cause in about 1% or approximately seven (7) cases a year. Only those (7) seven cases are open to public inspection via Florida's Public Record laws. As a citizen of Florida - as an American citizen - who may have even served in the military and placed your life and limbs on the line - you are
NOT
trust worthy enough to view those other 693 cases of judicial misconduct. You are expected to trust your government - your JQC - when they tell you that those other 693 cases have no significance to any public interest into the credibility of their judiciary. Is this yet another WTF moment?
We (VolusiaExposed) allege that our District Courts are hiding acts of judicial misconduct within PCA rulings. We further allege that the JQC are hiding their fair share of judicial misconduct by simply not finding probable cause - in cases of judicial misconduct that are swimming in probable cause. .
Oh by the way - remember 5th DCA Judge Kerry I. Evander - mentioned earlier in this article - he was one of the 5th DCA judges that denied Loyd's appeal bond - in what we suspect was in retaliation to Loyd publishing a critical article on his (Evander's) sister-in-law. Well, Judge Evander is the Chairperson on the JQC - now isn't that special. Yeah - we suspect this is yet another WTF moment - want to know more - might we again suggest reading the two below listed supportive articles
These below articles are very interesting - we suspect that you will discover that the JQC holds the opinion that the secrecy aspect of Article V of the Florida Constitution is not in compliance with the U.S. Constitution (unconstitutional) - and they have known this fact for decades - but they still employ this unconstitutional aspect of the Florida State Constitution in order to silence those who have filed judicial complaints to the JQC. The goal being to protect the suspect judges.
Stand by to stand by ... maybe someone in the criminal justice system will bring Judge Lemonidis to her senses - absent that - stand by for follow-up articles ....... and keep an eye out for those Brevard County billboards - maybe we can even gain some national media attention to these judicial travesties .
For those that are interested - Loyd has a probation violation hearing scheduled for February 12, 2018 @ 9 a.m. - in Titusville, second floor of the Courthouse - Judge Lemonidis' courtroom.
If you found this article interesting you may have interest in the below articles. The government would also perfer you to be ignorant of these matters as well.