FLORIDA SUPREME COURT REMOVES BREVARD COUNTY JUDGE JOHN MURPHY

Did Judge Murphy Violated Several Criminal Defendants' Constitutional Right To a Fair & Speedy Trial?






Updated
December 19, 2015
"Police throughout the United States have been caught fabricating, planting, and manipulating evidence to obtain convictions where cases would otherwise be very weak. Some authorities regard police perjury as so rampant that it can be considered a "subcultural norm rather than an individual aberration" of police officers."
Appalling Judicial Behavior


The Florida Supreme Court has permanently removed Brevard County Court Judge John C. Murphy for his "appalling behavior" during a June 2, 2014 courtroom incident, whereas he threatened and then got into a physical altercation with public defender, Andrew Weinstock - all of which was caught on video.


Smash Mouth - Walkin' On The Sun
In a
December 17, 2015 decision
, the top court overruled the Florida Judicial Qualifications Commission (JQC), which recommended a 120-day suspension, a $50,000 fine, a public reprimand and continued participation in a mental health therapy program for Judge Murphy.
Instead of following the JQC recommended sanction - the Supreme Court ruled that Murphy was not fit to serve as a judge - noting that "notwithstanding his prior judicial performance, Judge Murphy's total lack of self-control became a national spectacle — an embarrassment not only to the judge himself but also to Florida's judicial system. Given the clear erosion of public confidence in the judiciary caused by his misconduct, removal is an appropriate sanction."

During the disciplinary hearing process, Murphy submitted evidence that he was suffering from Post-traumatic stress disorder from his service in Afghanistan. However, this evidence seems to work to Murphy's disadvantage with the Supreme Court noting that "the severity of Judge Murphy's behavior and the VA finding leave open the possibility of future misconduct."

Prior to his election to the court in September 2006 - Murphy served with Special Forces in several countries, and was awarded the Bronze Star as well as two Meritorious Service Medals.

In August 2014 - VolusiaExposed.Com posted the attached article - in which we called for the removal of Judge Murphy ---->.



Click Below Image To Review Our Previous Article

Murphy's Misconduct Is Merely Symptomatic Of A Much Larger Affliction
While the Florida Supreme Court is to be congratulated on their decision to remove Judge Murphy - it is our (VolusiaExposed.Com) opinion - that Judge Murphy's misconduct is merely a snapshot of the corruption that has a stranglehold on the neck of the Central Florida judicial system.
Interested in hearing more about this stranglehold - then read some of our other articles.
May we suggest starting with this previous article --->
In The Defense Of Dana Delaney Loyd - Part 3
"So don't sit back kick back and watch the world get bushwhacked - News at 10:00 your neighborhood is under attack" - Smash Mouth - Walkin' On The Sun (1997)


Florida Supreme Court Decision
Scroll Down To Review
Click Here For PDF Copy Of Court Decision

-----------------------------------------------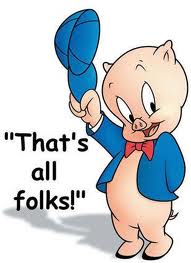 -----------------------------------------------




----------------------------------------------------




If you found this article to be thought provoking, we (VolusiaExposed.Com) invite you to review, the below linked, Special Investigative Report, exposing law enforcement corruption with the State of Florida.



SARASOTA HERALD-TRIBUNE'S
SPECIAL INVESTIGATIVE SERIES ON LAW ENFORCEMENT CORRUPTION




by Matthew Doig and Anthony Cormier


Additional concerns surrounding the
Volusia County Sheriff's Department


We look forward to your comments on this situation.
Drop us a line to let us know what you think.


EMAIL US