Sgt. Wingard's admission to the IA investigator, that he did not have the vehicle processed for finger prints, brings to light some new problems with . How was he able to document in his initial report, that "no fingerprints were located for recovery"? And, if he already knew there were no fingerprints for recovery - why would he even consider, as he stated in his internal affairs interview, going back to process the vehicle for finger prints?
We (VolusiaExposed) suspect that these statements and admissions equate to the smoking gun regarding Sgt. Wingard's actions and intentions. What do you think?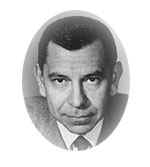 The Benefit Of The Doubt Vs. Reasonable Doubt
Today, Sgt. Wingard Gets The Benefit Of The Doubt
Tomorrow - That Benefit Of The Doubt May Be Enough To Give A Jury - Reasonable Doubt


Did Sgt. Wingard submit a falsified police report? Well, according to the VCSO internal affairs findings - that charge was
NOT
sustained. Under some unknown rationale, they (VCSO) appear willing to give Wingard the benefit of the doubt.
While we (VolusiaExposed) will not directly challenge the VCSO's internal affairs findings regarding Sgt. Wingard. We do suspect that by giving Wingard the benefit of the doubt today - the proverbial door has been opened to question, whether there is reasonable doubt / suspicion attached to the veracity of both Sgt. Wingard
AND
the VCSO. We (VolusiaExposed) can easily imagine this topic being introduced in some future criminal court pendings.
Rule #2 In Law Enforcement
If It Isn't Written - It Didn't Happen
Our Rationale For Including Sgt. Wingard To Our



There is an old adage in law enforcement -
"if it isn't written - it didn't happened"
.
Criminal prosecutions will sink or float on the river of law enforcement reports. Without accurate and complete reports, the criminal justice system doesn't have a chance of providing justice to anyone - victims, defendants or the public in general.
While the VCSO's investigation did not sustain that Sgt. Wingard falsified a police report, it did sustain allegations surrounding his abilities to properly process and document law enforcement incidents. Further the IA report supports that Sgt. Wingard has a history of such.
Since is the main ingredient in the creation of any , we suspect that Sgt. Wingard's history of failing to properly process and document law enforcement incidents is, in of itself, probable exculpatory evidence. Therefore, Sgt. Wingard is our newest member.