Sheriff Department And FDLE Records Support That Deputy Hernandez
Has A History Of Applying Excessive Force
VolusiaExposed has obtain both sheriff department and FDLE records (see above scroll box) that support that a May 2013 internal affairs investigation sustained that Deputy Hernandez used excessive force during a February 2013 arrest.
Apparently, during the February 17, 2013 arrest of criminal suspect Daniel Rockmore - Hernandez kicked Rockmore in the head, in a manner that was in violation of Volusia Sheriff Department policies, and the .
Records indicate that the Sheriff Department issued Deputy Hernandez , and the Criminal Justice Standards and Training Commission (CJSTC - aka FDLE) issued him a (see above scroll box).
Military Rules Of Engagement?
Are Citizens Seen As Enemy Combatants?
During Deputy Hernandez's internal affairs interview he appears to justify his application of force (kicking suspect in the head) to his military training while serving overseas in the U.S. Marines.
Hernandez referred to his military training during the investigation into the kicking incident.
"I've been taught to bite people in the face I've been taught to eye gouge people in the face I've been taught to knee people in the face. If I can remember them saying that it's the preferred method to kick anybody in the face no. But all it is, it is a fight and I'm gonna use whatever's available to me,"
according to the .
You Can Take The Man Out Of The Marines,
But Can You Ever Take The Marines Out Of The Man?
Apparently, per Deputy Hernandez's own internal affairs statements, he reverted back to his military training when arresting Daniel Rockmore. Therefore, we (VolusiaExposed) believe that it is a legitimate question to ask whether Deputy Hernandez employed his military training regarding his two deadly shootings, while serving as a Volusia County Sheriff deputy?
In January 2013, Deputy Hernandez was one of the two deputies that shot and killed an . In fairness to Deputy Hernandez, it is not unusual for suicidal persons to approach police officers in an aggressive manner, in an attempt to have the officers shoot them. This practice is commonly known as "suicide by cop".
An FDLE investigation ruled that the Morrow shooting was appropriate.
The recent Miller shooting death is still being investigated by both the sheriff department and FDLE. While it is always best to await the final investigative reports before becoming critical of actions of the subject officer, or of the investigation - there are some details that have leaked into the media, that if true, introduces a concern that Deputy Hernandez might have reverted back to his military rules of engagement.
We anticipate that both the sheriff department and FDLE investigations will address these concerns. Or will they?
Where Are / Were The Police Body Cameras?
If A Picture Speaks A Thousand Words,
Wouldn't A Body Cam Video Make For A Quick Shooting Investigation?
Police body cameras are the new rage within some law enforcement agencies. Even the U.S. military employs them.

To Daytona Beach Police Chief Mike Chitwood's credit - he has recently deployed these body cameras within the ranks of the DBPD.

These body cameras became very important in resolving allegations attached to a June 13, 2013 arrest of 27 year old Christine Chippewa by DBPD Officers Justin Ranum and Matthew Booth.

to quickly determine that Ms. Chippewa was indeed a victim of excessive force by his officers.

While Officer Ranum quickly resigned, Officer Booth's employment with the DBPD was swiftly terminated by Chief Chitwood. Although in this case, the body cams were used as evidence against the officers, the converse is also true, and they can also be used to clear officers.

Chief Chitwood's appreciation for these police body cams is not apparently shared by Volusia County Sheriff Ben Johnson.

VolusiaExposed has been advised that the sheriff department does not use these body cameras. VolusiaExposed has been further advised that VCSO patrol cars are not equipped with dash cameras.

While body cams are a rather new phenomena within law enforcement, patrol car dash cams have been around for over 25 years, and are for the most part, accepted as a standard piece of equipment in many, if not most law enforcement agencies within this country, if not worldwide. But not within the Volusia County Sheriff Department.


Volusia County Sheriff Department's History With Police Cams
There was a time in the early 1990s, when the Volusia County Sheriff Department cherished their patrol car dash cameras.

In the early 1990's and under the leadership of then Sheriff, Robert Vogel - the VCSO was employing a drug courier profile in identifying drivers that were suspected of moving illegal drugs through the Interstate 95 corridor of Volusia County.

Patrol car dash cams were an extremely important law enforcement tool during this VCSO drug courier profiling program.

Critics of the drug courier profiling program were rather quick to allege that it was nothing more than a way to circumvent citizens' U.S. Constitutional rights. Some critics even went as far as to call it a racially biased program. Numerous lawsuits and media articles were based on the controversy surrounding these traffic stops



Snippet Video Of A 1990s
20/20 Investigative Report

Shortly thereafter, the Volusia County Sheriff's office lost their affinity for their dash cams.
Once Bitten, Twice Shy?
Given Sheriff Johnson's rather long tenure with the department, we suspect that he will not have a desire to employ any body or dash cams within the VCSO anytime soon.
While Sheriff Johnson appears to be a little of an "old school" law enforcement supervisor, there is little doubt that he has an appreciation for modern law enforcement techiques. The VCSO have graduated from using revolvers, - they have stop sticks, tasers, computers, cell phones and modern body armor. Sheriff Johnson even appears to understand the importance of DNA profiling in modern law enforcement.
Although we, VolusiaExposed, are aware that the VCSO does not use body or dash cams - we have been somewhat unsuccessful in obtaining an answer to our question as to why the VCSO does not use this important law enforcement tool.

We end up feeling a little like the BraveHeart (1995) character "Stephen" - talking with God / ourselves - and having the VCSO attempting to change the subject, instead of addressing our questions.

Enter Stephen From BraveHeart - 1995

Therefore, we leave it to you, our readers, to determine for yourselves why the VCSO refuses to employ such POV (point of view) video cameras?
Our Last Thoughts
While the VCSO doesn't appear to believe in the importance of police POV video cams - it's a fair bet to make, that they are currently scrambling to obtain the surveillance video from the tow truck company's cameras.
Usually, the media has almost immediate access to 911 calls - even during the investigative process. But not in this case (Miller shooting incident) - why is that? (Asked in my best Andy Rooney impersonation)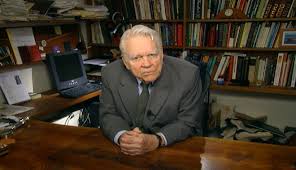 -----------------------------------------------