Governor Rick Scott Finally Orders A New Investigation Into
The September 2010 Shooting Death Of Michelle O'Connell






Updated
October 6, 2014
"Police throughout the United States have been caught fabricating, planting, and manipulating evidence to obtain convictions where cases would otherwise be very weak. Some authorities regard police perjury as so rampant that it can be considered a "subcultural norm rather than an individual aberration" of police officers."
Suicide Or Homicide?
Politics Or Justice?




From the very beginning, the September 2, 2010 shooting death of Michelle O'Connell, 24, has nothing but unanswered questions attached to it.

Was the death of the single mother of a young daughter, a suicide, or was it a homicide?

Controversy isn't merely attached to this suspicious death, it (controversy) actually lives within all three government investigations already conducted into O'Connell's untimely death.

The O'Connell family quickly concluded that their Michelle had not committed suicide, but rather, suspected that her boyfriend, St. Johns County Sheriff Deputy, Jeremy Banks had something to do with Michelle's early demise.

After all, Banks made the 911 call - and per his own account, only he and Michelle were present when she was shot within the house that they shared.




Click Below Image
To Review Media Article






State Attorney, R.J. Larizza eventually understood that his office had a conflict of interest - due to his close relationship with the St. John's Sheriff Department. Larizza successfully requested that the governor's office reassign the investigation, and any possible prosecution(s) regarding Michelle's death, to a neighboring state attorney (Brad King - Fifth Judicial Circuit).

St. Johns county's Sheriff, David Shoar, Deputy Banks' employer, apparently did not immediately appreciate the fact that his department also had a conflict of interest regarding Ms. O'Connell's death investigation. Shoar eventually requested that the Florida Department of Law Enforcement conduct their own investigation into the O'Connell shooting. One problem - Shoar's investigation concluded that Michelle's death was a suicide - while the requested FDLE investigation concluded that the facts surrounding Michelle's death were more consistent with homicide.

These differences in the investigative conclusions between the sheriff department and FDLE were the catalyst of an internal investigation against the FDLE investigator, and the filing of civil lawsuits, one being filed by Deputy Banks. These matters are explained within both the attached articles, and . Many of these records can be found within .

regarding their investigation into Michelle's death, however, he stands by his department's conclusion that it was a suicide.

State Attorney King's investigation supports Sheriff Shoar's conclusion that O'Connell's death was a suicide.

We (VolusiaExposed) find it interesting that State Attorney Larizza can clearly see his agency's conflict of interest attached to the O'Connell case, but apparently Sheriff Shoar can not appreciate his own agency's conflict of interest.

Maybe Sheriff Shoar needs to re-evaluate whether his department made yet another mistake? The mistake of conducting a death investigation in which his department clearly has a conflict of interest, due to it being an investigation of one of their own.
A New Witness
A New Investigation


, the O'Connell family released that a new witness had come forward with additional information regarding Deputy Bank's alleged involvement in O'Connell's death.

The new witness, detailing alleged incriminating statements made by Deputy Banks.

In response to this new evidence, Governor Rick Scott assigned State Attorney Jeff Ashton of the Ninth Judicial Circuit to re-investigate the O'Connell shooting.

While it is clear that this new witness coming forward was the catalyst for . VolusiaExposed holds the opinion that State Attorney Ashton should review

ALL

of the facts and evidence of this case, and

NOT

merely the information in Mr. Harmon's affidavit.

A

FULL

and

IMPARTIAL

investigation is necessary - not only to obtain justice in the O'Connell matter - but to insure the credibility of our local criminal justice agencies.


Scroll Down To Review
Governor Rick Scott's Order
And
Sheriff Shoar's Response






Click Below Image
To Review Previous Article

Click Below Image
To Review Previous Article
-----------------------------------------------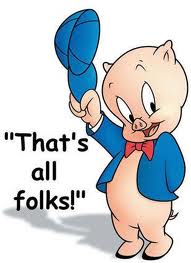 -----------------------------------------------




----------------------------------------------------




If you found this article to be thought provoking, we (VolusiaExposed.Com) invite you to review, the below linked, Special Investigative Report, exposing law enforcement corruption with the State of Florida.



SARASOTA HERALD-TRIBUNE'S
SPECIAL INVESTIGATIVE SERIES ON LAW ENFORCEMENT CORRUPTION




by Matthew Doig and Anthony Cormier


Additional concerns surrounding the
Volusia County Sheriff's Department


We look forward to your comments on this situation.
Drop us a line to let us know what you think.


EMAIL US