STUCK ON STUPID?
Privacy Lawsuit against Orange Co. Sheriff's Office comes at great cost to taxpayers

No Mr. Policeman - you can NOT Use Law Enforcement Data Bases For Private Purposes.




Updated
October 8, 2014
"Police throughout the United States have been caught fabricating, planting, and manipulating evidence to obtain convictions where cases would otherwise be very weak. Some authorities regard police perjury as so rampant that it can be considered a "subcultural norm rather than an individual aberration" of police officers."
OCSO Internal Investigation
Sustained Privacy Violation




Even given that his own department's internal investigation sustained the fact that one of his deputies violated Jeffrey Frazier privacy by accessing his (Frazier's) private information contained within the Florida driver's license database, (commonly known as DAVID), Orange County Sheriff Jerry Demings' department refuses to settle Frazier's modest civil suit against the OCSO. Sometimes...you just can't fix stupid!

What is even more bizarre is the fact that the OCSO was not initially even a defendant in the Frazier lawsuit. Apparently Sheriff Demings decided that his department needed to become a defendant - thus opening the taxpayers to possible financial liablilty.

We (VolusiaExposed) invite our readers to review the on this matter, to gain a full appreciation of the apparent stupidity of joining this lawsuit as a defendant.






Is Orange County Sheriff Jerry Demings Stuck On Stupid?
Lawsuit against Orange Co. Sheriff's Office comes at cost to taxpayers
Click Image To Review Media Article

Jeffrey Frazier vs. The OCSO

Man, Moment, and A Moronic Sheriff Department



Jeffrey Frazier, a former local law enforcement officer, operates , a law enforcement critical / watchdog website.

In June 2013, we (VolusiaExposed) that was conducted on Mr. Frazier.

Apparently, the Seminole County Sheriff Department was attempting to have Mr. Frazier criminally charged (for alleged threats and extortion) regarding an article he had posted on his website. There were also indications that the SCSO, or their agents, were seeking a libel and defamation action against Frazier. Both the State Attorney and FDLE investigations failed to support any such wrongdoing by Frazier.



Is It Orange County's Turn To Be Schooled Frazier Style?




It's our (VolusiaExposed) opinion - that like in the 2013 Seminole County matter - it is Frazier that is being victimized by the Orange County Sheriff Department. While it might take a little time for the OCSO to get stuck off stupid - in the end, it was their deputy that violated the law - not Jeff Frazier.

We (VolusiaExposed) predict that the OCSO will eventually settle the Frazier lawsuit - but not until after they spend allot more tax dollars, and receive a little more schooling from Mr. Frazier.

Hey, Jeff - now you watch out - they (OCSO) might just try to have the State Attorney / FDLE criminally charge you with extortion again !

Since this is an ongoing situation, check back often for the rest of the story !



Legal Documents - Frazier vs. OCSO
Scroll Down To Review


-----------------------------------------------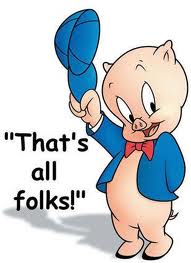 -----------------------------------------------




----------------------------------------------------




If you found this article to be thought provoking, we (VolusiaExposed.Com) invite you to review, the below linked, Special Investigative Report, exposing law enforcement corruption with the State of Florida.



SARASOTA HERALD-TRIBUNE'S
SPECIAL INVESTIGATIVE SERIES ON LAW ENFORCEMENT CORRUPTION




by Matthew Doig and Anthony Cormier


Additional concerns surrounding the
Volusia County Sheriff's Department


We look forward to your comments on this situation.
Drop us a line to let us know what you think.


EMAIL US