Per Florida law, sustained violations of Florida Law Enforcement Officer's Moral Character Standards
MUST
be reported to the Florida Department Of Law Enforcement - Criminal Justice Standards And Training Commission (CJSTC).
The CJSTC is the governing body in the State of Florida for all law enforcement and correctional officers. The CJSTC is to law enforcement officers, as the Florida Bar is to attorneys.
Mere sustained violations of the law enforcement agency's policies, as was the findings of the jail investigation, -
DO NOT
mandate a report to the CJSTC.
Sustained moral character violations are reported via the CJSTC 78 form.
The completed by the Volusia County jail regarding Ofc. Richardson's sustained misconduct, supports that he was
ONLY
found to have violated jail policies. Again
NO
moral character violations were supported or indicated on the Richardson CJSTC 78 form.
While the jail's investigative report sustains that Ofc. Richardson falsified an official report - the jail's investigative findings handles this violation as a mere jail policy violation.
We here at VolusiaExposed suspect that Richardson's falsifications were also moral character violations, as well as probable criminal violations.
Then again, Florida law enforcement agencies have a rather long history of relegating criminal behaviors of their officers to mere agency policy violations, thus circumventing the mandatory reporting requirements to the CJSTC.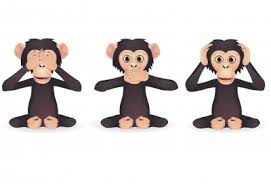 In our opinion, FDLE/CJSTC play a sort of "hear, see, speak, know - no evil" approach to these law enforcement agencies circumventing the mandatory reporting requirements (laws).
One of our favorite recent examples is the incident surrounding .
If you find your interest piqued - you will find many more examples of this type of behavior within Florida's law enforcement agencies spinkled within our archived articles.
Welcome to Florida - not only are the rules different here - many of our law enforcement agencies don't even follow established rules.