Meet Assistant Corrections Director Mark Flowers
New Blood In The Division Of Corrections:
Is Director Ford Preparing To Pass The Baton? And To Who?






Updated
October 24, 2014
"Police throughout the United States have been caught fabricating, planting, and manipulating evidence to obtain convictions where cases would otherwise be very weak. Some authorities regard police perjury as so rampant that it can be considered a "subcultural norm rather than an individual aberration" of police officers."
Volusia Corrections Division
Welcomes New Assistant Director




Lastly May (2014), the Volusia County Division of Corrections welcomed a new Assistant Director of Corrections.

According to , ACD Mark Flowers was hired on May 17, 2014 without much fanfare. Recently, VolusiaExposed.Com sent Volusia County Spokesperson, Dave Byron , inquirying why Mr. Flowers contact information had not been added to the corrections divison's webpage? Shortly thereafter, Flowers' name and contact information were added to the .

But, it did not take an updated webpage for us here at VolusiaExposed.Com to become aware of Mr. Flowers. Over the last few months we have received several emails and phone calls alerting us to some concerns surrounding Flowers.

Some of the inquiries that we received were merely for information on Flowers. The majority of these inquiries were from current members of the Volusia County Division of Corrections.

So, here you have it - VolusiaExposed's quick review of Mr. Mark Flowers.



Experienced - BUT
Comes With Litigation Baggage




Upon review of , there is no doubt that he has both the experience and education to function as the assistant corrections director. Actually, in our opinion, an argument could be made that he has better qualifications than our current Director of Corrections, Marilyn Chandler Ford.

Although Flowers' education and job experience are very impressive, his attachment to several questionable and litigious incidents are equally as concerning.



The January 2011
Death Of John Snelling Sr.




According to a Richmond, Virginia publication - - Flowers was the Director of Detention of a Farmville, VA immigrantion detention facility when employee John Snelling Sr. died from a heart attack connected to his participation in an on-duty training exercise. Snelling's job was to order all the supplies for the correctional facility, which fit well with his two decades of experience in logistics.

However, on January 19, 2011 - with no previous law enforcement experience, the 52-year-old Snelling found himself wearing SWAT gear facing a mixed-martial arts fighter in a cell-extraction exercise within the Farmville detention facility.

Snelling's wife, Lillian has filed a wrongful-death suit in which Flowers is a co-defendant.

According to Snelling's wife, the training exercise came as a complete suprise to Snelling, and was organized by Director Flowers.

As per the , the lawsuit details conflict between Snelling and Flowers, including "racial animus". VolusiaExposed invites our readers to review the for a more detailed report on the Snelling incident.






Supportive Media Articles
Click Images To Review Media Articles


========================
========================


========================
========================


========================
========================

Inmate Christopher Lopez's Death Caught On Video




The Quiet Death Of
Inmate Chris Lopez




In March 2013, Colorado prison inmate, Christopher Lopez died on the floor of his prison cell while in full restraints. The last forty seven (47) minutes of his life, and his death were caught on the attached prison video. (see above)

Listen to the nurse and correctional staff laugh as Lopez is left to die on the cell floor.

While Flowers did not become the Director of the Colorado Department of Corrections until May 2013, two months after Lopez's March 2013 death, he (Flowers) was the person in charge when the in-custody death was not being properly investigated, and not being reported to state officials. According to the , prison officials were mandated to report the death within 24 hours. Therefore, Mr. Flowers can not be held accountable for not reporting the death within the 24 hour deadline. However, it is significant that Flowers did not report Lopez's death during his short four (4) month tenure with the Colorado Department of Corrections (May-August 2013). The death was discovered as un-reported a year and a half after Lopez's death.

Mr. Lopez's untimely death has resulted in a by his family.



The Rationale For A Quick Departure From Colorado




As mentioned above - Flowers only enjoyed a four (4) month tenure with the Colorado Department of Corrections.

Like several other state DOCs, to include particular attention to Florida DOC - they have their fair share of scandals and corruption - it just comes with the terrority. Further, these types of government appointments come with their own form of internal politics. In Flowers' Volusia employment application - he appears to assign internal politics as the rationale for his quick departure from Colorado DOC.

On page two of his Volusia County employment application, Flowers stated that he resigned from the Colorado DOC after -"a newly appointed Executive Director asssumed duties in July and said our management styles were not compatible. He stated that he was going to let me go, so he could build his own team. I (Flowers) resigned immediately."



County Council
Avoidance Of Litigation




Earlier this month (October 2014), VolusiaExposed.Com attended a meeting of the Volusia County Council in which the council was considering the assignment of the jail's inmate health care contract.

During this council meeting, VolusiaExposed.Com video recorded the entire council's process of selecting the jails' inmate medical provider, and incorporated those video records into this .

Three correctional health care companies were vying for the lucrative health care contract, including the incumbent company, Corizon Health.

It was clear to us (VolusiaExposed) that the county council was somewhat concerned with the litigation history of Corizon Health, especially as attached to the Volusia County Division of Corrections. Volusia County has been the subject of several lawsuits concerning inmate health care, since the start of it's contractual relationship with Corizon Health in October 2005.

Corizon Health did not receive even one vote from the council, in support of a contract renewal. The contract was awarded to a smaller health care provider.

In our opinion, the council desired to move away from Corizon Health due to their rather high rate of litigation.

Therefore, we wonder, if Flowers' litigation history is also concerning to the council?



Giving Flowers A Chance
He Might Be Our Best Bet




Yes, given a quick review of Flowers - he appears to be a sizeable risk. He has a notable history of litigation attached to him. Further, he has either stepped on, or been pushed on to the third rail of law enforcement - racial allegations. But know this - it is difficult, if not nearly impossible, to have Flowers' tenured correctional career without having some allegations lodged against you.

We (VolusiaExposed) suspect that the current Corrections Director (Ford) is not too far away from retirement. Couple that, with the poor promotions within the corrections ranks over the last fifteen (15) to twenty (20) years, and you come away with the facts that the county had little choice, but to secure a qualified replacement from outside of Volusia County. In our opinion, this is one of Director Ford's biggest failures. She has been Corrections Director for nearly seven (7) years, and has apparently failed to internally train, and externally educate her replacement from within the Volusia DOC ranks.

VolusiaExposed will continue to monitor this situation.



Documents Attached To This Article






Legal Documents - Lopez v. Department of Corrections
Scroll Down To Review First 4 Pages




Legal Documents - Snelling Attorney's Letter



Mark Flowers' Volusia County Employment Application
Scroll Down To Review


-----------------------------------------------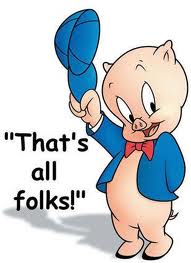 -----------------------------------------------




----------------------------------------------------




If you found this article to be thought provoking, we (VolusiaExposed.Com) invite you to review, the below linked, Special Investigative Report, exposing law enforcement corruption with the State of Florida.



SARASOTA HERALD-TRIBUNE'S
SPECIAL INVESTIGATIVE SERIES ON LAW ENFORCEMENT CORRUPTION




by Matthew Doig and Anthony Cormier


Additional concerns surrounding the
Volusia County Sheriff's Department


We look forward to your comments on this situation.
Drop us a line to let us know what you think.


EMAIL US