Keyshonda Campbell's In-Custody Death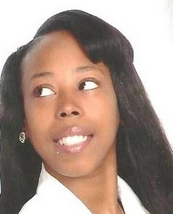 As outlined in the attached article from the
Daytona Beach News-Journal
, Keyshonda Campbell, 25 died in-custody, shortly after she was arrested.
The cause and manner of death is still unknown,
OR
has not been released.
The Volusia County Sheriff Department reportedly stated that
"nothing suspicious or unexpected was discovered during the autopsy"
. Is that code for - no severed spine?
However, in an
email to VolusiaExposed.Com
, County Spokesperson, Dave Byron advised us that the autopsy had not yet been completed.
OUR VIEW:
In-Custody Deaths Should
Be Independently Investigated
Prior to October 1996 - in-custody jail deaths were independently investigated by Florida State officials under the authority of Florida Administrative Code 33-8 (FAC 33-8). However, in October 1996, the Florida Legislature, under heavy lobbying from jail representatives, repealed FAC 33-8, replacing it with a self inspecting, peer group inspection procedure, known as Florida Model Jail Standards (FMJS).